Download the full Role Description here.
View the weighted selection criteria here.

Certified coaches 2018:
Kisena Asi, Wellington

Richard Harker, Auckland

Henrietta Hunkin-Tagaloa, Wellington

Michael Markham, Wellington
Coaching Candidates 2018-2020
Seth Bocknek, Wellington

Josh Ellery, Wellington

Andrew Grieve, Christchurch

Jacob Moore, Auckland
Read the profiles of the 2018 Certified Coaches here.
GOT QUESTIONS? GET IN TOUCH.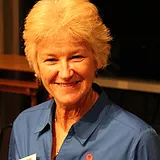 Jill Rodgers
Coaching Certification Programme Leader
Email: jill.rodgersnz_filter_unwanted@gmail.com
027 274 2234