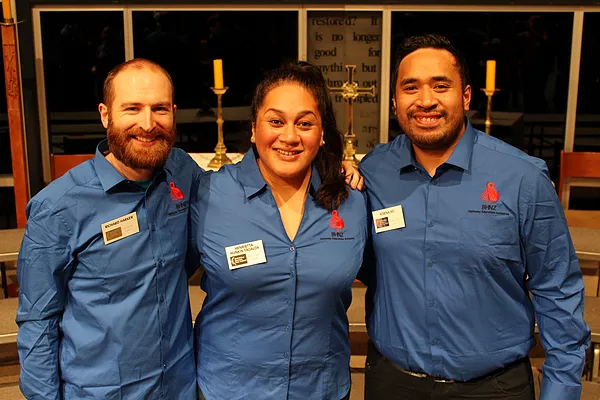 The Coaching Candidates programme was set up in 2016 to provide an opportunity for identified members to work under the tutelage of the Education Team in developing their skills as coaches and HEA teaching faculty. Once fully certified they will become part of the pool of coaches available nationally to coach quartets and choruses of all levels.
Qualities of a Coaching Candidate
The Coaching Candidate will rate highly in all, or nearly all, of the following categories which are ranked in order of importance:
Ability to teach

Openness to learning

Reliability and commitment

People skills and rapport

Expertise/technical knowledge

Leadership skills/mana

Geographical area

Barbershop experience
APPLY FOR THE 2018 COACHING CANDIDATE INTAKE
The Education Team would like to announce up to 4 open places for Coaching Candidates to join the Coaching Certification Programme 2019-2020 and invites any BHNZ member interested to make an application.
You will already have a very good grounding in the barbershop style of singing, and will have some experience in coaching and/or directing, or you will be an experienced quartet singer. Leadership and teaching experience is weighted highly, and you must show openness to learning. Note that geographical location also has some bearing on the success of your application.
You will need to be available to attend an intensive workshop in February 2019, at least one of the HEA events in Christchurch (22-24 March 2019) or Wellington (29-31 March 2019), and preferably attend the Top Gun Quartet School in Wellington in August 2019. You will also be invited to observe the Top Gun coaching sessions as an observer in Wellington from 30 Nov-2 Dec, 2018.
Graduation is planned for HEA 2020 where you will finally be assessed and certified as a BHNZ Certified Coach.